Our Story
We are a diversified farm in the village of Winsley nestled on the Wiltshire-Somerset border.
We aspire to be the beating heart of our community; connecting people to the land and each other.
Read our story below as told by Tom Bowles, fifth generation farmer (pictured below right).
Our Farming History
The Bowles family have been farming in the village of Winsley, on the edge of the Cotswolds since the early 1800s and going back over five generations. Our own farming history is steeped with tales of small-scale family farming at the heart of the community. It is these tales that forge our approach to food and farming now.
Like many family farms, our own journey took us from small scale, mixed farming during the times of my great-grandfather, Herbert George (far left in the above picture), and his son and my grandfather, Herbert Spencer (pictured on the front of the horse), during the early to mid-1900s to more intense, commodity production up until the turn of the millennium. My father, Richard, understood that as a small farm with typically unsuited land for this type of production, this was not our future and was doing more harm than good. Richard, together with myself, Tom, began to take our farm back to its roots with a small scale mixed production approach.
Our 125-acre farm is now home to a herd of native-breed cattle, a small flock of laying hens, beehives, fruit orchards and a 2.5-acre organic market garden all producing for our farm shop and kitchen. Our fields have turned from arable production to diverse pastures flanked with native-species hedgerows and wildlife corners.
Our desire now is to farm in a natural, regenerative way working in harmony with mother nature to produce wholesome, nutritious food that rebuilds our soils. Coupled with the opening of our farm shop in 2008, our journey has gone full-circle and the food we now produce is enjoyed within our own community once again.
Read more about Our Farm here.
Winsley Village Community Website
Farm Shop & Kitchen
As a child, I was immersed in farming life and spent every spare hour working on the farm. I was also fascinated by food, watching hours of cookery programmes and spending much of my adolescent years exploring food markets across the world in awe. The theatre of these places, the quality of the produce and the sense of knowing and understanding where your food came from was second nature to most in these markets but it lit a spark in my mind which has burned bright ever since.
The challenge of seeking to restore that closeness to our food and the theatre of shopping in such places was too irresistible as our farm sought a new direction. Our farm shop and kitchen was born in August of 2008.
As farmers, growers and food producers we understand our relationship with what we eat plays a huge part in the balance of life and how we impact the world. Through our farm shop and kitchen, our aim is to champion the heroes behind our food, the good they do and provide inspiration for a happier and healthier approach to our food and lifestyle. We are extremely proud to be producing and selling our own grass-fed beef, organic fresh produce, sourdough & honey from the farm but to also be working with the very best local farmers, growers and makers and selling such incredible food and drink.
As is typical with all family farms, the kitchen is where people come together to seek nourishment and restoration through great food and company. This is the ethos for our Farm Kitchen, a unique, informal space serving up amazing food and drink sourced and prepared with great pride.
Read more about our Farm Shop and Farm Kitchen here.
Our Business Community
Surrounding our farm shop and kitchen in our old farmyard are some converted agricultural barns and spaces that are now home to a collection of local businesses that share our ethos for sustainability. Find out about our business community below.
Although we currently have no available space, if you are interested in a business collaboration or see Hartley Farm as a perfect fit for your business feel free to drop us a line!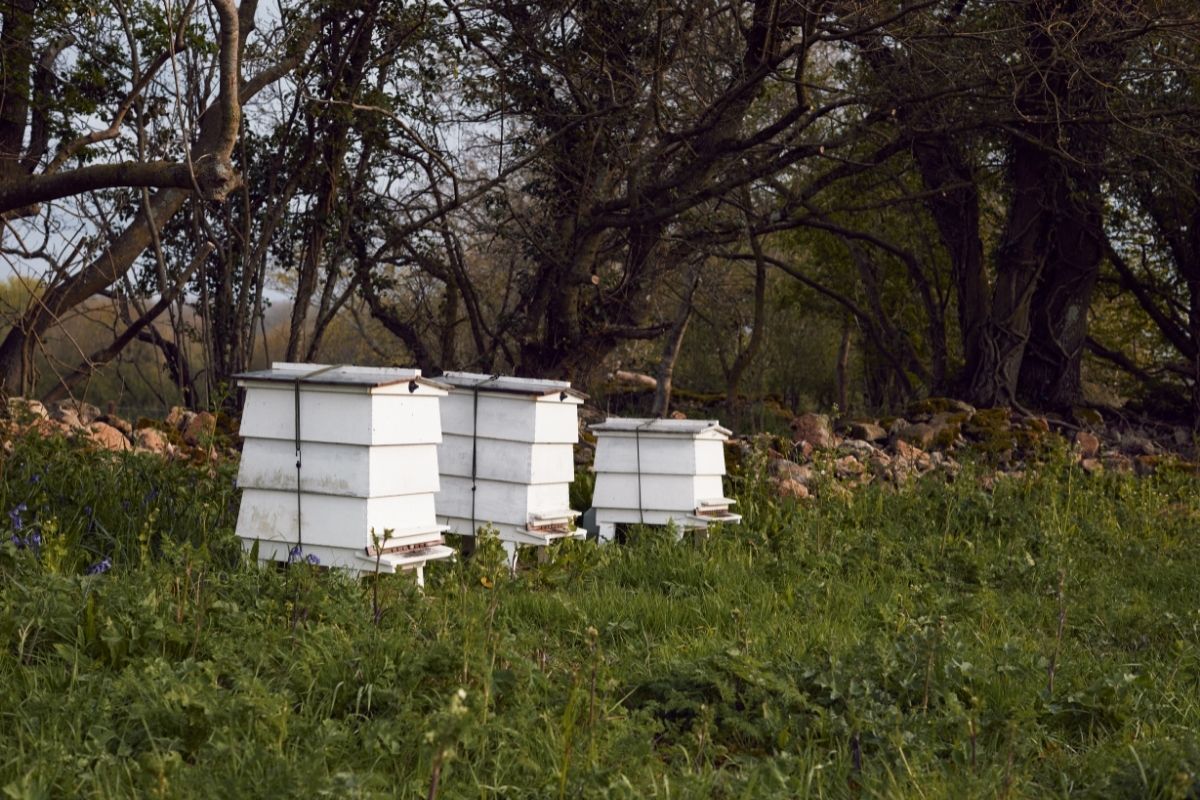 Sustainability
The way we run our business and indeed our farm is of utmost importance to us. We are five generations old and our goal is to ensure each generation receives the farm in a stronger position than the last.
We follow regenerative practices on our farm to produce wholesome food whilst restoring our land. Read more about our farming principles here. 
We also produce around 45% of our own requirements from solar energy from the rooves of our barns.
We are committed to reducing our single-use plastic in the farm shop and focus on minimal waste.
Our vision as a farm is to lead the way and future projects are centred around us achieving a carbon-neutral site.
Keep up to date through our twice-monthly newsletter.
Read the latest from our Farm Journal
As we venture into November, there's a buzz of excitement in the air at Hartley Farm as we gear up for the festive season. Christmas orders a...